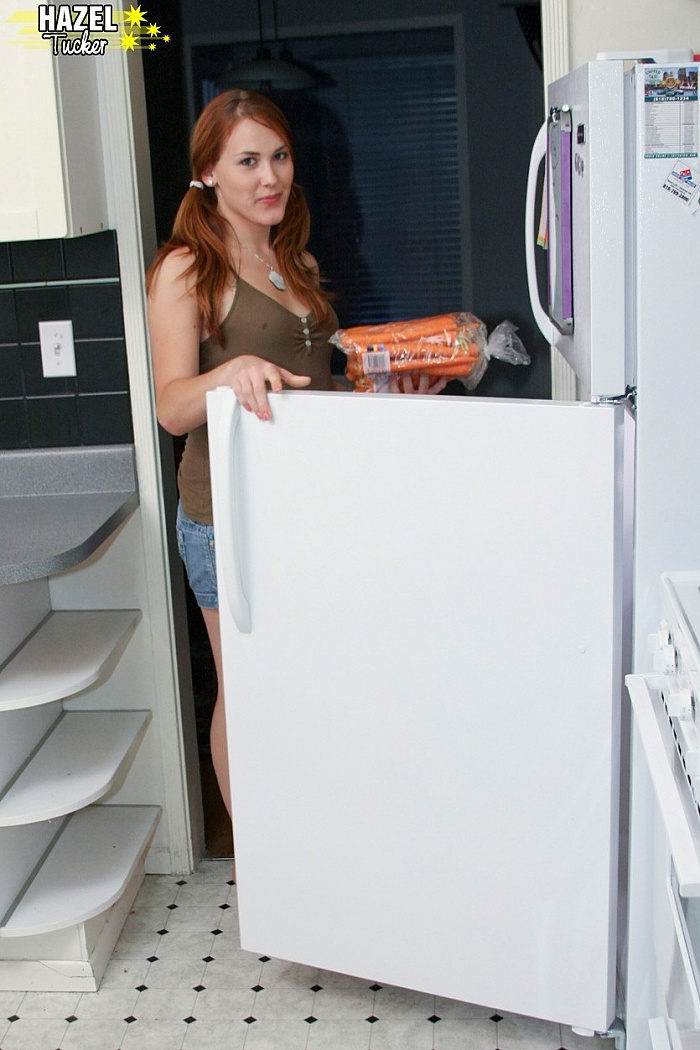 Hazel Tucker - Hide the Vegetable!
Birthday: 7th January
Location: Los Angeles

What to make for dinner? Hmmm...maybe some linguine? Oh, but I'm out of everything! Well it's off to the grocery store to pick up a few things. I make grocery shopping an adventure when I go. I like to play with and feel up the veggies to make sure they are nice and long...and I check them for bruises too. Nothing is more fun than shopping cart racing in the parking lot.
I'm sorry, I didn't even ask what you would like for dinner. Am I on the menu? That can be arranged. What do I do with the zuchini that makes it so yummy? Cum in the kitchen and find out for yourself. :-P