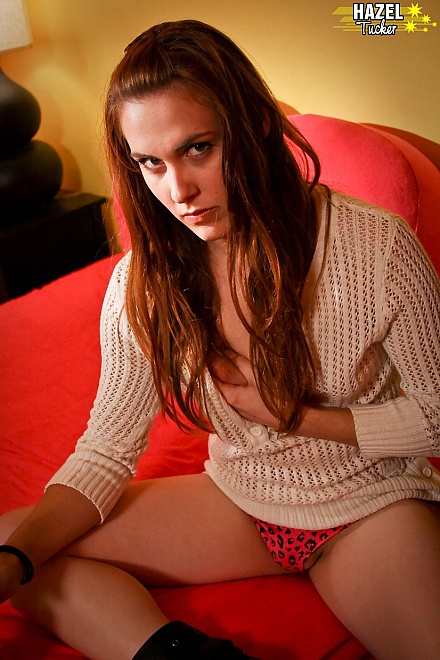 Hazel Tucker - Dildo Fun!
Birthday: 7th January
Location: Los Angeles

I like it when you watch me play with myself. Don't take your pants off just yet. I wanna watch you struggle with holding back as I tease you. Layer by layer. Come over and kiss me. You love watching me cum with a toy in my ass. Here, let me loosen up my little pink hole. Cum slip it innnnnn this hot new solo.